DissCover Band a náš repertoár
POP
Thinking out loud (Ed Sheeran)
Englishman in New York (Sting)
Dont stop me now (Queen)
Believer (The Monkees)
Long train running (Doobie brothers)
Lady (Modjo)
Wonderwall (Oasis)
To Make You Feel My Love (Adele)
Someone Like You (Adele)
So Long, Marianne (L. Cohen)
Sex Bomb (Tom Jones)
San Francisco (S. McKenzie)
Rome Wasn't Built In A Day (Morcheeba)
Perfect Day (L. Reed)
Perfect (Ed Sheeran)
One Of Us (J. Osbourne)
Mr. Bojongles (J. J. Walker)
Me And My Monkey (R. Williams)
Man On The Moon (R.E.M.)
Man In The Mirror (M. Jackson)
Mad World (G. Jules)
Losing My Religion (R.E.M.)
Lemon Tree (Fool's Garden)
Learning To Fly (T. Petty)
Last Dance With Mary Jane (T. Petty)
Fields Of Gold (Sting)
Every Breath You Take (Sting)
Everybody Hurts (R.E.M.)
Candle In The Wind (E. John)
Another Day In Paradise (P. Collins)
All This Time (Sting)
You can´t hurry love (Phil Collins/Supremes)
You are the sunshine of my life (Stevie Wonder)
This is the life (Amy McDonald)
Sweet about me (Amy Mc Donald)
Smooth operator (Sade)
Dont worry, Be Happy (Bobby mcFerrin)
Shape of you (Ed Sheeran)
Smile (Lilly Allen)
It´s a heartache (Bonnie Tyler)
Isnť she lovely (Stevie Wonder)
..a další
ROCK
Simply the best (Mike Chapman)
Highway To Hell (AC/DC)
Známka Punku (Visací Zámek)
On My Head (Snowboarďáci)
Aeroplane (Red Hot Chili Peppers)
Wild World (Cat Stevens)
Zejtra mám (Ready Kirken)
Želva (Olympic)
Sweet home Alabama (Lynyrd Skynyrd)
With Or Without You (U2)
Wish You Were Here (Pink Floyd)
Something (G. Harrison)
Over My Shoulder (Mike and the Mechanics)
Hotel California (Eagles)
Eye Of The Tiger (Survivor)
Creep (Radiohead)
Comfortably Numb (Pink Floyd)
Venus (Shocking blue)
This love (Maroon Five)
..a další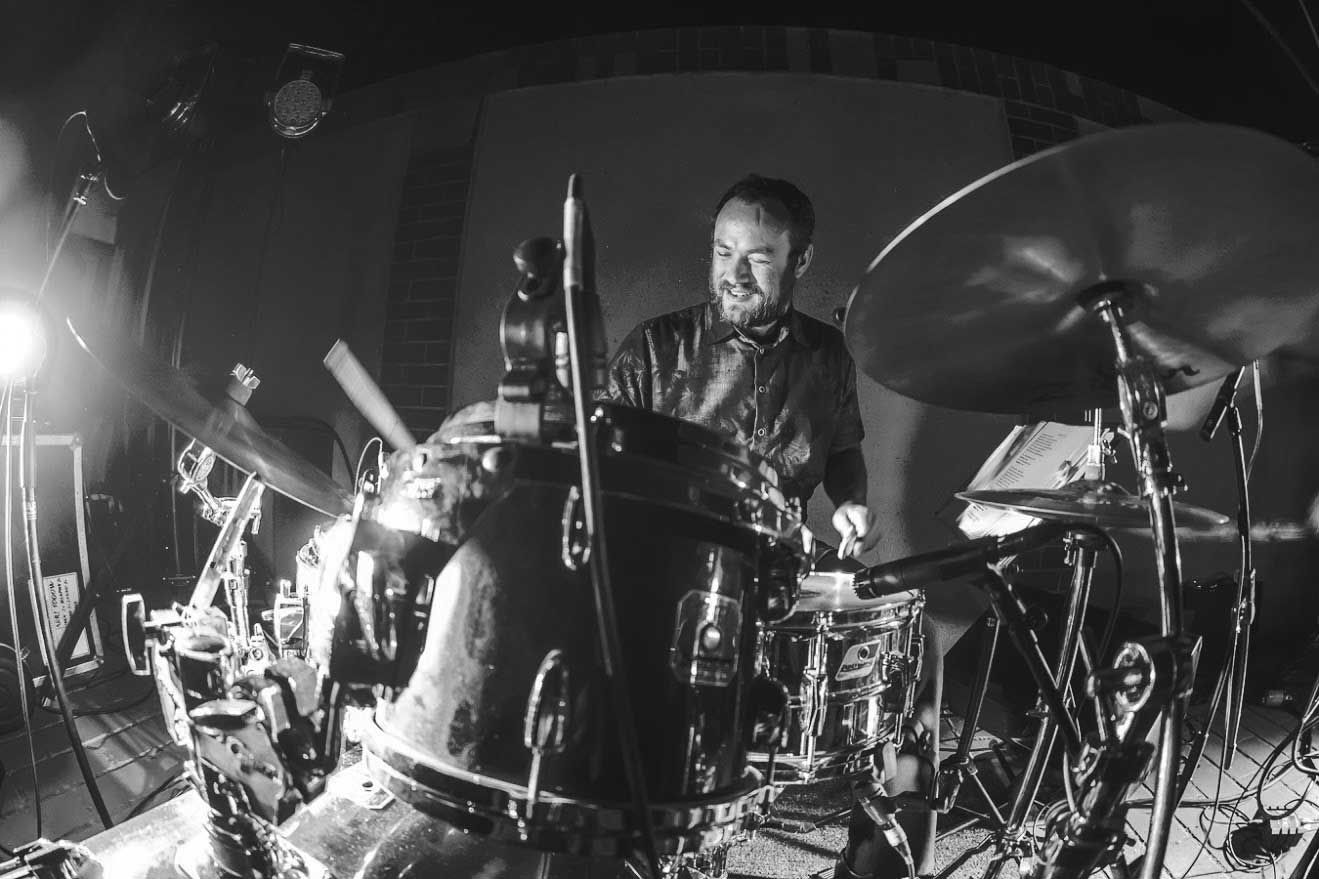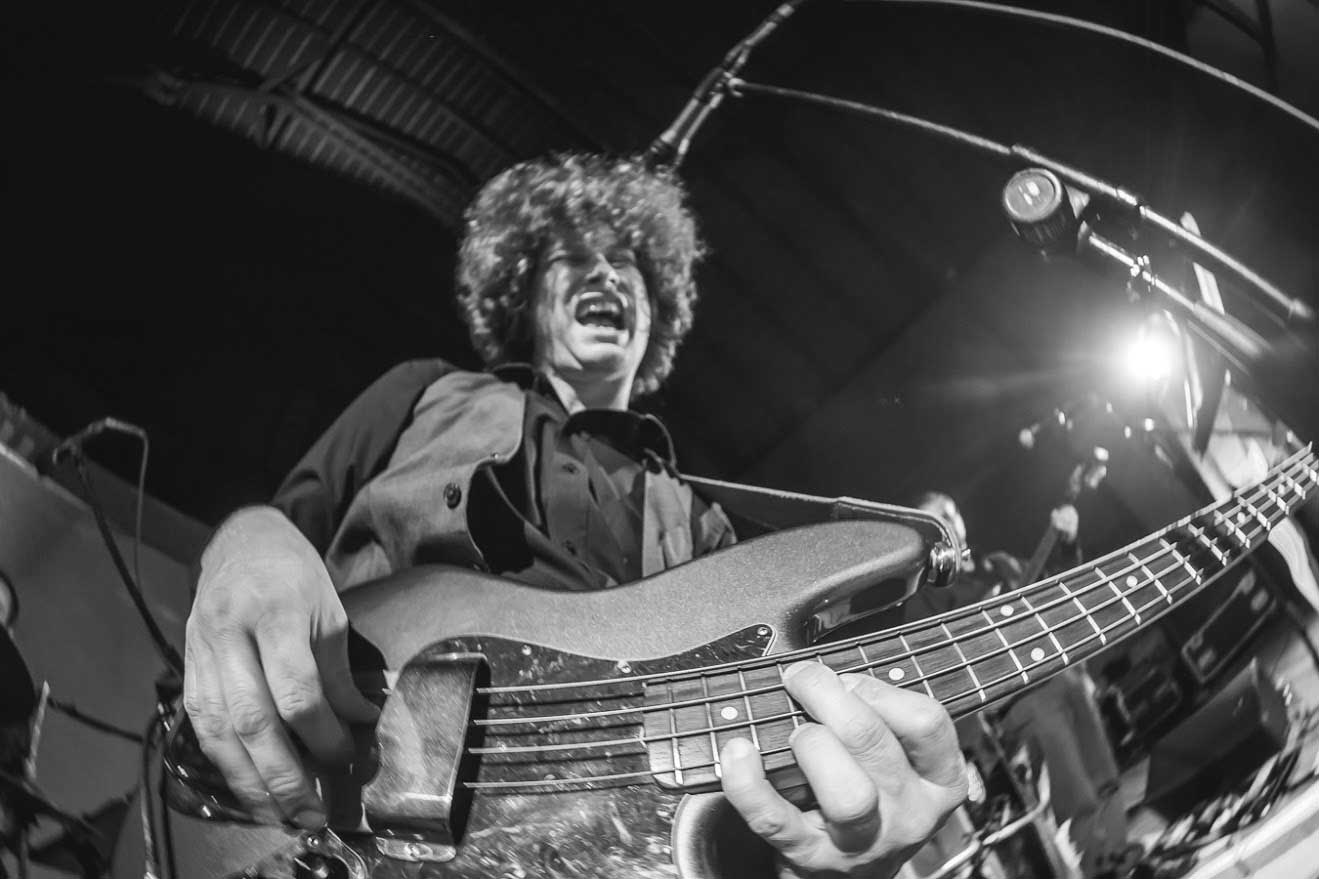 OLDIES a ROCK AND ROLL
Angie (Rolling Stones)
Knockin' On Heaven's Door (Bob Dylan)
I Can See Clearly Now (J. Nash)
Stand By Me (B. E. King)
To máme mládež (Petra Janů/Věra Špinarová)
These Boots are made for walking (Nancy Sinatra)
Trezor (Karel Gott)
Jednou mi fotr povídá (Ivan Hlas)
Na kolena (Ivan Hlas)
Hrábě (Tři sestry)
Whola lotta shakin (Jerry Lee Lewis)
Johnny be good (Chuck Berry)
Hound dog (Elvis Presley)
Light My Fire (The Doors)
Let's Twist Again (Chubby Checker)
Let It Be (The Beatles)
In The Ghetto (Elvis Presley)
Imagine (John Lennon)
You are so beautiful to me (Joe Cocker)
Hit The Road Jack (Ray Charles)
Hey Jude (The Beatles)
Have You Ever Seen The Rain (Creedance C. Revival)
Thats allright (Elvis Presley)
Hallelujah (L. Cohen)
..a další
ČESKÉ A SLOVENSKÉ HITY
Boky jako skříň (Ewa Farna / Megan Trainor)
Modrá (Jana Kirschner)
Amerika (Lucie)
Nebude to l'ahké (Richard Müller)
Jednou ráno (Buty)
Když je v Praze hic (Ivan Mládek)
Proklínám (Janek Ledecký)
Ak nie si moja (Elán)
Sladké mámení (Helena Vondráčková)
V slepých uličkách (M. Žbirka, M. Gombitová)
Žily (No name)
1. Signální (Chinaski)
Slavíci z Madridu (Waldemar Matuška)
Sen (Lucie)
Po schodech (R. Müller)
Nagasaki Hirošima (Mňága a Žďorp)
Klaunova zpověď (P. Novák)
Kdo vchází do tvých snů (V. Neckář)
František (Buty)
Alenka v říši divů (K. Zich),
Klára (Chinaski)
..a další
STANDARDNÍ TANCE
Dream a little dream of me (Fabian Andre – blues)
Raindrops Keep Fallin' On My Head (B. J. Thomas – foxtrot)
Pramínek vlasů (S+Š – blues)
Moon river (Henry Mancini – waltz)
Another day in paradise (Phil Collins – rumba)
Kloubouk ve křoví (Ježek/W a V – blues)
Fly me to the moon (Bart Howard – cha cha)
Thats allright (Arthur Crudup – jive)
Manha de carneval (Luis Bonfá – rumba)
Tereza (Jiří Suchý – blues)
Tea for two (Vincent Youmans – cha cha)
Dream a little dream of me (Fabian Andre – blues)
Isn't She Lovely (Stevie Wonder – foxtrot)
What ever lola wants (Richard Adler – tango)
What the world needs now (Jackie De Shannon – valčík)
Na krásném modrém Dunaji (Johann Strauss ml. – valčík)
Škoda lásky (Jaromír Vejvoda – polka)
Panenko modrooká (Karel Vacek – valčík)
I Just Call To Say I Love You (S. Wonder – cha cha)
Sway (Michael Buble – cha cha)
..a další
DISCO GROOVE and SOUL
Don´t be so shy (Imany)
I feel good (James Brown)
We Are Family (Sister Sledge)
Get Lucky (Duft Punk)
Domino (Jessie J.)
Mercy (Duffy)
Sing it back (Moloko)
Sugar (Maroon 5)
Billie Jean (Michael Jackson)
Happy (Pharrell Williams)
Sunny (Bonnie M)
Piece Of My Life (Monkey Business)
Billie Jean (M. Jackson)
Valerie (Amy Winehouse)
Treasure (Bruno Mars)
September (Earth wind and fire )
Can´t get you out of my head (Kylie Minogue)
..a další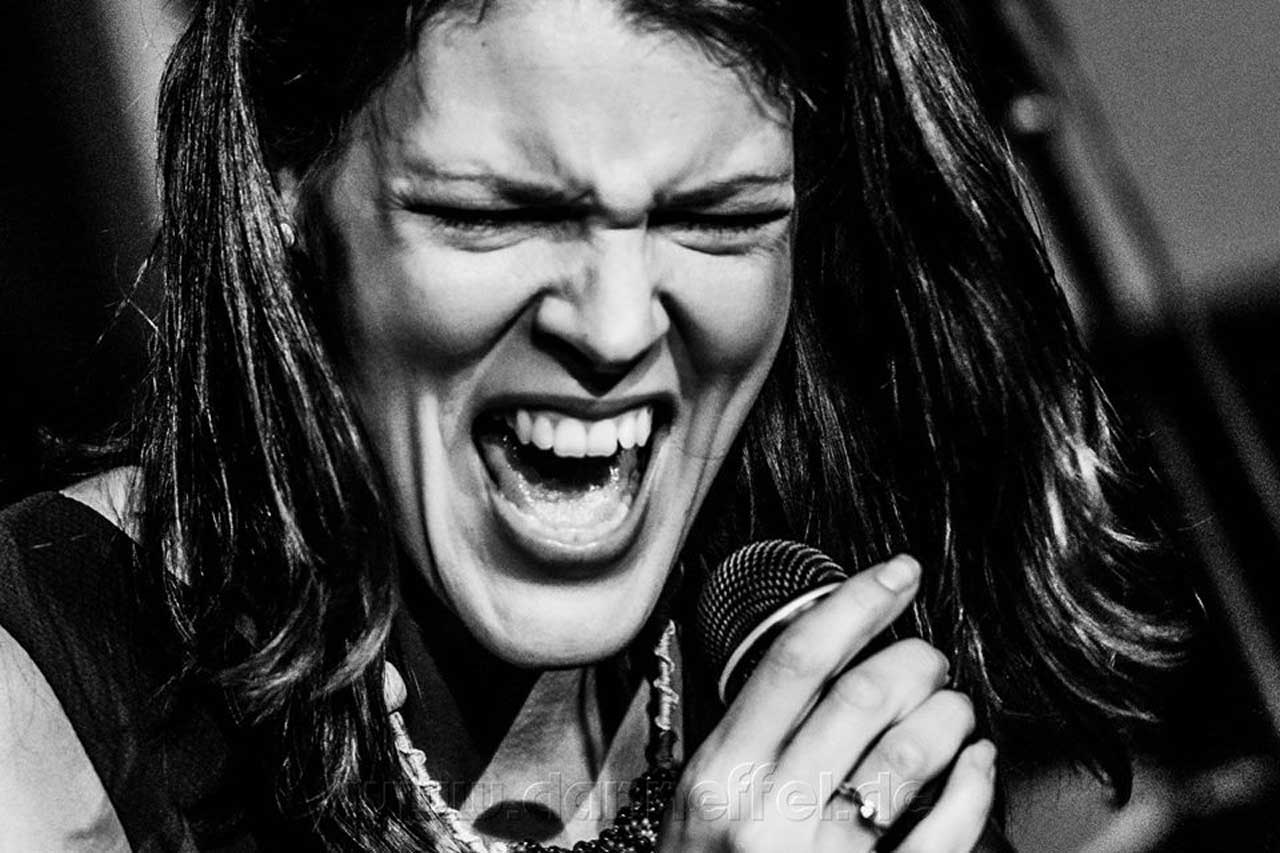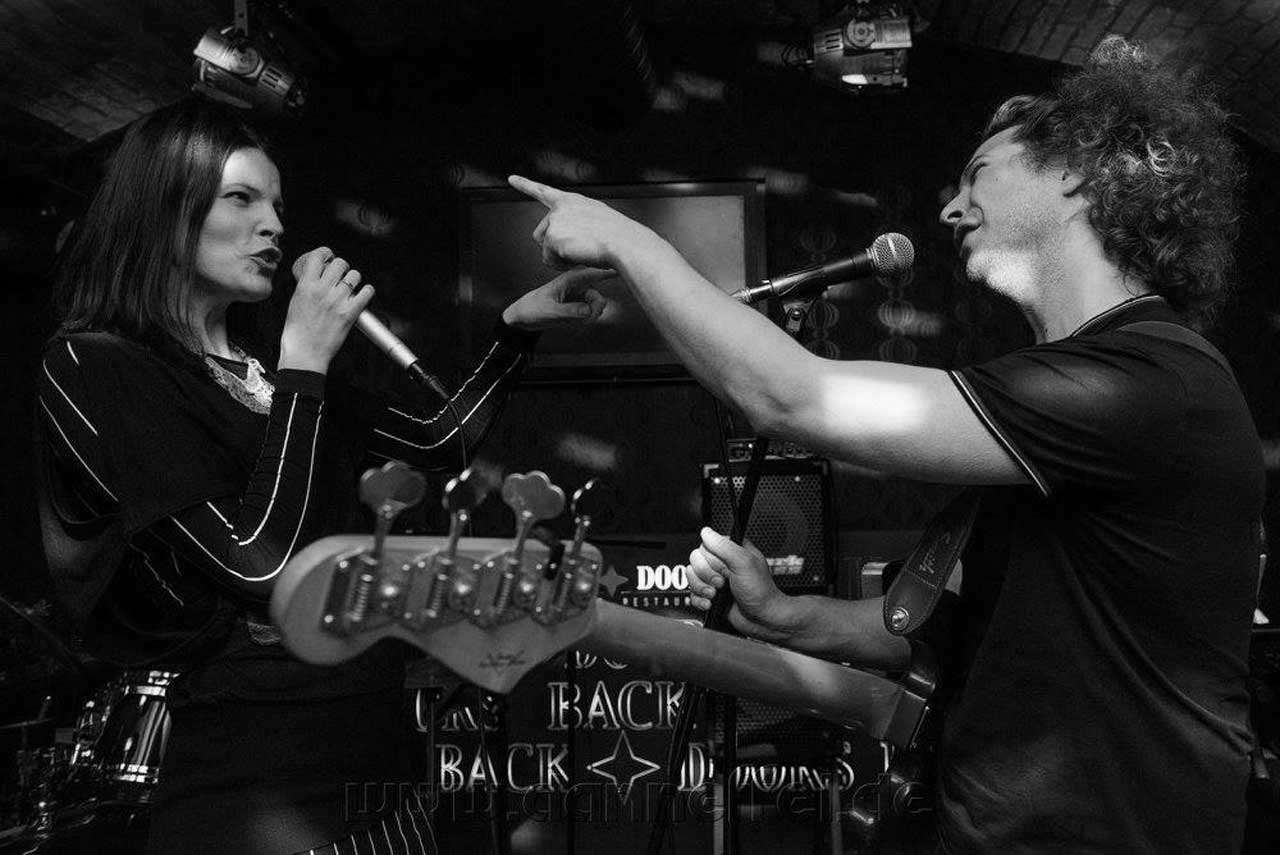 JAZZ, LATIN and SWING
Blueberry hill (Louis Armstrong)
Sunrise (Norah Jones)
Days of wine and roses (Frank Sinatra)
Georgia on my mind (Ray Charles)
Autumn Leaves (Joseph Cosma)
Girl from Ipanema (A.C. Jobim)
Night and day (Cole Porter)
What a wonderful world (Louis Armstrong)
Turn me on (Norah Jones)
Georgia on my mind (Ray Charles)
Someday my prince will come (Frank Churchill)
Blue moon (Frank Sinatra)
But not for me (George Gershwin)
Lullaby of Birdland (George Shearing)
Sing sing sing (Benny Goodman)
..a další,
FILMOVÉ PÍSNĚ
Suicide Is Painless (M.A.S.H.)
Believer (Shrek)
Can´t take my eyes of you (10 things I hate about you)
Corcovado (V For Vendetta)
Every breath you take (Risky Business, The Replacements, Just Go With It, 50 First Dates)
Fly me to the moon (Take the Lead)
Georgia on my mind (Ray, Ghost World)
How insensitive (Seven Pounds, Heartbreakers)
I feel good (Transformers, Good Morning Vietnam, Riding in Cars with Boys)
I will survive (Kiss Kiss Bang Bang, The Replacements)
Jednou mi fotr povídá (Šakalí léta)
Killing me softly (About A Boy)
..a další,
DissCover Band je jedinečná párty kapela, která dodá švih a šmrnc vaší svatbě,
oslavě, plesu nebo firemnímu večírku. Jsme sehraná parta profesionálních muzikantů, kteří spolu společně vystupují přes 10 let.
Vzájemná chemie a společná radost z hraní umožňuje DissCover Bandu pojímat
známé hitovky s nečekanou svěžestí, chytrým humorem a nakažlivou energií.